Image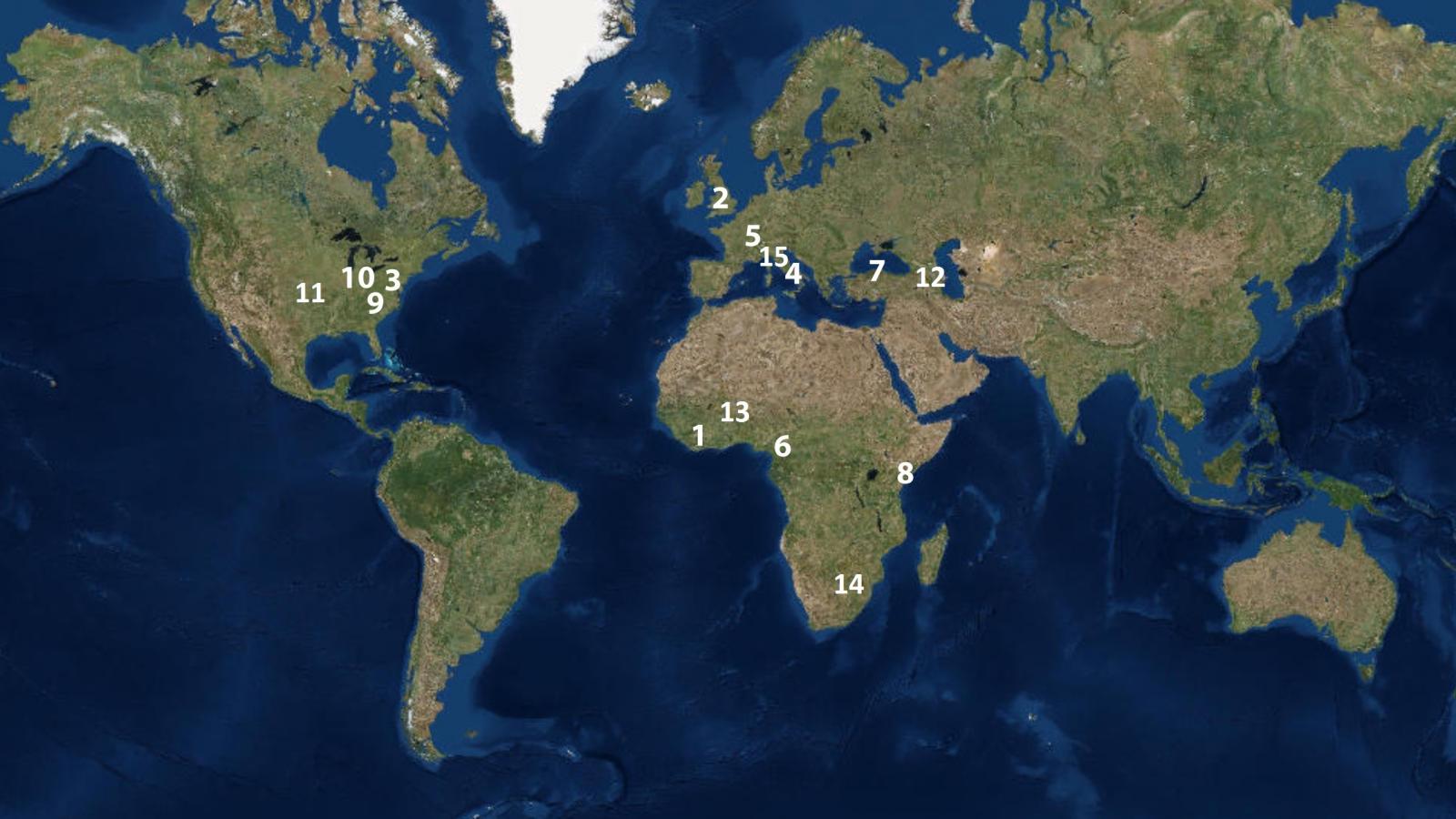 Body
Erin Kane, PhD program.  "Socioecology, stress, and reproduction of female Diana monkeys (Cercopithecus diana) in Côte d'Ivoire's Taï National Park." Taï National Park, Côte d'Ivoire
Sara A. McGuire, PhD program. "Living in Dust and Smog: Identity, Inequality, Health, and Pollutant Exposure During England's Industrial Revolution." England
Genevieve Ritchie-Ewing, PhD program. "Managing Mixed Messages: Societal expectations of motherhood and maternal stress during pregnancy." Ohio, USA.
Leigh Oldershaw, PhD program. "Mater et nutrix: Weaning decisions in Roman Italy and their potential impact on socially defined heterogeneity in skeletal stress." Rome, Italy.
Mark Anthony Arceño, PhD program. "Proposed name of dissertation work: "Climate, Consumption, and Culture: Terroir as a Cultural System." Alsace and Franche-Comté, France.
Kelly Yotebieng, PhD program. "An ethnography of urban marginality, coping, and resilience among urban refugees in Yaoundé, Cameroon." Yaoundé, Cameroon
Katy Marklein, PhD program. "Ave Imperium, mortui te salutamus: Contextualizing Roman Imperialism through Biocultural and Bioarchaeological Perspectives of a Liminal Population." Oymaagac, (Vezirkopru), Black Sea Region of Turkey
Noah Dunham, PhD program. "Feeding ecology of black and white colobus monkeys from south coastal Kenya: the influence of spatial availability, nutritional composition, and mechanical properties of food items." Diani Forest, Kenya
Mary Beth Cole, PhD program. "Three-Dimensional Networks of Vascular and Cellular Bone Porosity as a Signature of Mechanical Loading History." Columbus, Ohio.
Andrew Weiland, PhD program. "Land Use Intensification, Extensification, Patch Choice, and Niche Construction: An Ohio Hopewell Case Study." Chillicothe, Ohio
Ashley N. Edes, PhD program. "Assessing Long-Term Stress in Great Apes, Ohio, Kentucky, and Nebraska.
Selin E. Nugent, PhD program. " Pastoral Mobility and Power in the Middle Bronze Age Aras River Valley, Naxcivan (2400-1500 BC)." Nakhchivan Autonomous Republic, Azerbaijan
Elizabeth Gardiner, PhD program. "Privatization of Communal Farmland: Implications for Food Security and Social Relations." Burkina Faso
Mackie O'Hara, PhD program. Study TBD. Johannesburg, South Africa, Beijing, China.
Marissa Stewart, PhD program. "Bioarchaeological and Social Implications of Mortuary Behavior in Medieval Italy." Tuscany, Italy.