April 29, 2019
Abby Buffington receives Excellence in Undergraduate Research Mentoring Award
Image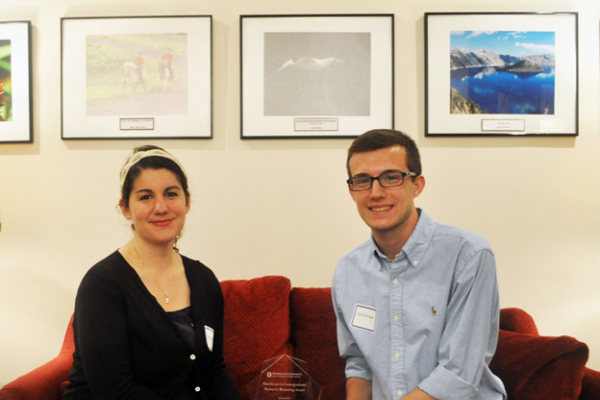 Description
Every year, undergraduate students are invited to nominate their research mentor for the Excellence in Undergraduate Research Mentoring Awards (offered through The Office Student Academic Success--Undergraduate Research & Creative Inquiry (UR&CI). Mentees are asked to demonstrate how their mentor provides support and inspiration for intellectual growth and encouragement to reach their goals on a personal level. 
Over 60 graduate students, postdoctoral associates and faculty were nominated for the 2018-19 school year. The Department of Anthropology is proud to announce that graduating PhD Candidate Abby Buffington is one of the five individuals from the College of Arts and Sciences to receive the award. Abby's mentee Drew Arbogast notes that, "Abby ultimately makes our laboratory a place of academic enrichment and camaraderie, a place where I feel valued and welcomed on an otherwise large and daunting college campus."
Please join us in congratulating Abby on her achievements. We wish her best of luck in her post-Doc endeavors, where we are sure she will continue to enrich the lives of those around her!
News Filters:
---