June 13, 2017
Gretchen Klingler named Tillman Scholar
Image
Image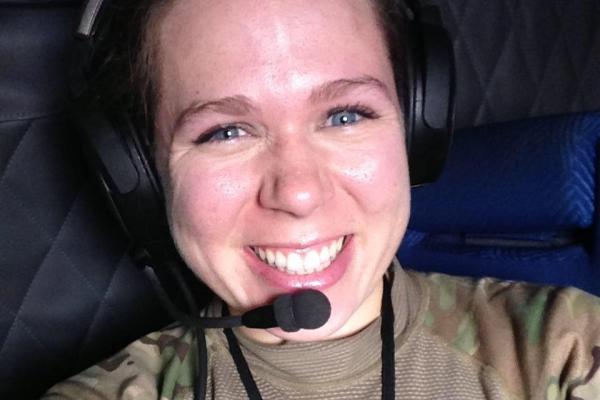 Description
Gretchen Klingler is one of just 60 scholars selected from over 2,100 applicants for the prestigious award. In recognition of their service, leadership and potential, the newly selected class of scholars will receive $1.1 million in scholarships from the Pat Tillman Foundation to pursue their higher education and continue their service in the fields of medicine, law, business, policy, technology, education and the arts. The highly competitive, scholarship covers tuition and fees, books and living expenses for active duty service members, veterans and military spouses pursuing higher education.
Klingler, the university's first undergraduate to be named a Tillman Military Scholar, is majoring in anthropology and Arabic. She served six years and two deployments in the Air Force as a tactical systems operator and is fluent in the Iraqi dialect of Arabic.
In naming Klingler to the new class of scholars, the foundation noted that she "strives to provide opportunities for immigrants' and refugees' stories to be shared with and understood by more Americans."
"Everyone has a story to tell that could change your life if you only take time to listen," she wrote in her application.
Five Ohio State military veteran students have been named Tillman Military Scholars.
In 2008, the Pat Tillman Foundation established the Tillman Military Scholars program to invest in military veterans and their spouses through educational scholarships, building a diverse community of leaders committed to service to others. 
The foundation was created to honor Pat Tillman, a former NFL player who left his playing career to enlist in the U.S. Army after 9/11. Tillman served as an Army Ranger in Afghanistan before being killed in active service in 2004. 
News Filters:
---