May 29, 2019
Congratulations Graduates!
Image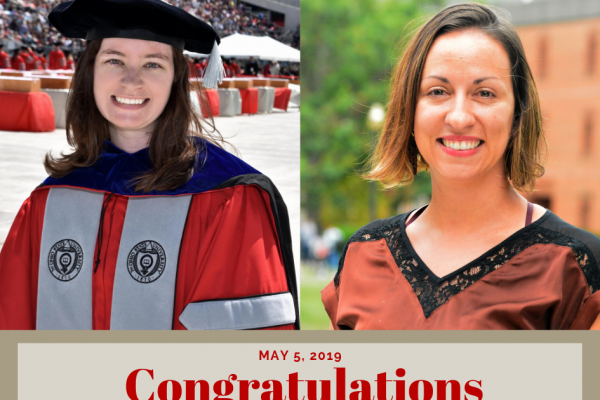 Description
During commencement on May 5, 2019, The Department of Anthropology was proud to see 49 of our students graduate from both undergraduate (BA and BS) and doctoral degrees.  We would like to take a moment to recognize their hard work and dedication. We wish them well with their future endeavors!
---
Doctoral Graduates
Christopher Brown
Abigail Buffington
Brianne Herrera
Timothy Sefczek
Andrew Weiland
Kelly Yotebieng
Undergradate Graduates
Asia Adomanis
Isaac Anaya
Lauren Bradley
Grace Calhoun
Brian Cartwright
Monica Chen
Cynthia Chen
Emily Coleman
Jennifer Creutzinger
Jacqueline Cunningham
Cristin Day
Nadia Debick
Annika Doneghy
Mackenzie Dyll
Eirn Engstrom
Charlie Fineran
Olivia Friend
Megan Hardie
Austin Howard
Avery Kaminski
Gretchen Klinger
Katherine Lewis
Cassandra Loudenslagel
Jennifer Mandalinich
Madison McGuinness
Sabrina Michalak
Ana Mitchell
Lea Moss
Jillian Newman
Fiona O'Donnell
Samantha Petri
Shannon Reirden
Cameron Rentsch
Jennifer Rhoades
Emma Rodas
Erik Running
William Ryan
Francesca Scali
Ryan Schuck
Cody Sheeley
Lucas Tsitouris
Erika Wallace
Kyler Wilson
This summer, we will be graduating another two doctoral candidates. 
News Filters:
---