March 26, 2019
Congratulations to new FIT mentors: Dr. Moritz and Dr. McCorriston
Image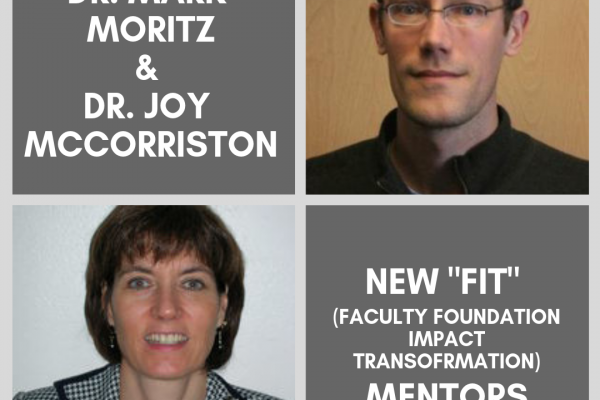 Description
Mentorship is an instrumental aspect of personal growth. Recognizing this, The Ohio State University's Institute for Teaching and Learning created the "FIT" Program: Faculty Foundation, Impact, and Transformation. This program provides learning experiences and opportunities for new and developing teachers. Goals include early engagement, community building, learning from others, and self-reflection. 
Recently, Dr. Mark Moritz, a cultural anthropologist, and Dr. Joy McCorriston, an archaeologist, were selected as a mentors for the FIT program.  UITL notes that Drs Moritz and McCorriston were "chosen through a selective application process and [are] part of an elite class of outstanding Ohio State teachers mentoring multidisciplinary cohorts of new-to-Ohio-State faculty during spring semester 2019."
In recognition of their contribution to the program, ULIT is providing both faculty members with funds to use for professional development or mentor-related activities. Dr. Mortiz and Dr. McCorriston continue a department tradition—Associate Professor Julie Field and Associate Professor Anna Willow were previously selected as a FIT mentors. 
Please join us in congratulating Dr. Mortiz and Dr. McCorriston on their accomplishments.
News Filters:
---