May 17, 2021
Congratulations Spring 2021 Grads!
Image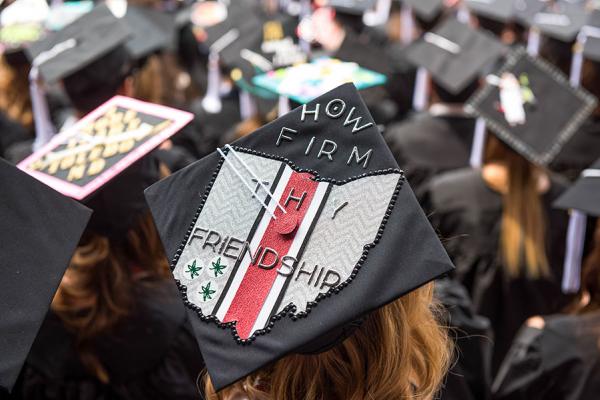 Description
The Department would like to congratulate all of our most recent graduates! This past year certainly wasn't the easiest for any of us, but you did it!
Congratulations to the following students who completed their degrees this spring.
Bachelor of Science, Anthropological Sciences
Morgan Coffman, Astronomy and Astrophysics minor
Bethany Critchlow, Forensic Science and Philosophy minors, Magna Cum Laude
Taylor Fulk, History minor, Cum Laude
Drew Hardin, Biology minor, Summa Cum Laude
Myra Hughes
Mae Harris
Nicholas Kohlrieser, Creative Writing minor
Norah McKinley, Magna Cum Laude
Elizabeth Neff
Faith Reeling, Forensic Science minor, Magna Cum Laude
Elizabeth Stillion, Forensic Science minor, 
Bachelor of Arts, Anthropology
Jensen Allred, Creative Writing minor
Kristen Bennett
Robert Bowman, History minor
Noah Burton
Rose Carlyon, Economics minor, Magna Cum Laude
Andrew Coleman
Cristina Cortes
Melina Edic, Summa Cum Laude
Anthony Fuller
Francesca Hadden
Shane Henderson, Magna Cum Laude
Maeve Hollowell, Summa Cum Laude
Rachel Hutchison
Skyler Jackim, Education and History minors, Summa Cum Laude
James Jacobs, History minor
John Jude, French, International Studies, Theatre, and Musical Theatre minors, Summa Cum Laude
Drosos Kardulias, History minor, with distinction in Anthropology, Summa Cum Laude
Astrid Long-Kellough, Folklore minor
Sarah Malony, Religious Studies minor, Magna Cum Laude
Sara McCoy
Anna Moore, Magna Cum Laude
Marissa Oquendo, History minor, Summa Cum Laude
Alec Parker
Morgan Paskins, Cum Laude
Alicia Raffa
Alivia Sandberg
Alexis Smith
Emma Steele
Katherine Stump, Studio Art minor
Grant Taylor, Global Public Health minor
Olivia White, Cum Laude
Ember Zaahir
Bachelor of Arts, Medical Anthropology
Alexis Cartwright, Pharmaceutical Sciences minor
Adalie Schmidt, Biological Basis of Behavior minor
Bachelor of Science, Medical Anthropology 
Gabriela Okhuysen, Cum Laude
Arpita Saha, Magna Cum Laude
Genevieve Soucek, German minor, with Research Distinction in Anthropology, Magna Cum Laude

Master of Arts, Anthropology
Kaita Gurian
Sam Kirgesner
Doctor of Philosophy, Anthropology
Mark Anthony Arceño
Laura Crawford
We can't wait to see all of the great things that you do and remember you'll always be welcome on the fourth floor of Smith Lab.
News Filters:
---