May 23, 2023
Congratulations, Spring 2023 PhD Candidates!
Image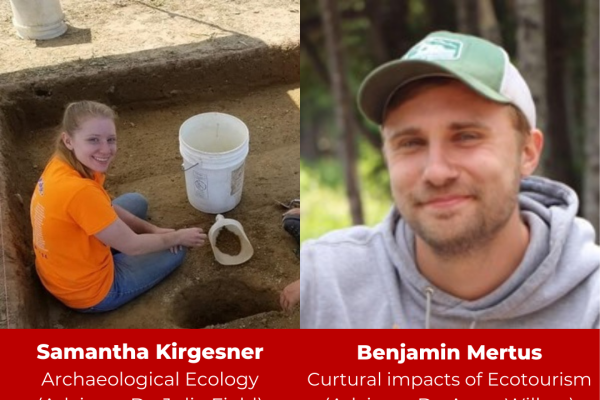 Description
Congratulations to our Spring 2023 graduate students who have passed their doctoral candidacy exams: Samantha Kirgesner and Benjamin Mertus! These candidates how been working on their dissertation proposals for the past year and successfully defended their projects this semester.
Congrats, candidates, and good luck in the next stage of the program!
News Filters:
---