May 13, 2021
Congratulations, Student Awardees!
Image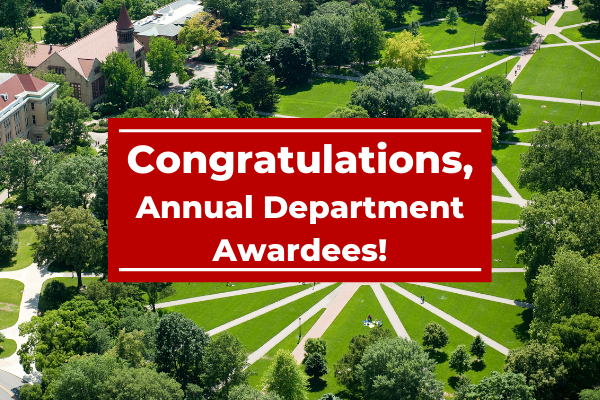 Description
The Awards Committee and the whole Department of Anthropology congratulates our 2020-2021 student award winners!
Recognizing the amazing research and teaching of our students at all levels, each spring we acknowledge these accomplishments with a number of awards. This year's winners include:
Outstanding Undergraduate in Anthropology: Drew Hardin
Outstanding Undergraduate Writing Award: Matthew Walker for his "Being Aware of  Being Aware of Being": Nabokov's Invitation to the Beyond" 
Outstanding Master of Arts Thesis Award: Craig Shapiro for his "The Function of Prehistoric Agricultural Systems in Samoa: A GIS Analysis of Resilience to Flooding"
Outstanding Doctoral Dissertation Award: Dr. Mark Anthony Arceño for his "Changing [Vitivini] Cultures in Ohio, USA, and Alsace, France: An Ethnographic Study of Terroir and the Taste of Place"
Outstanding Graduate Student Teaching Award: Malorie Albee
Congratulations, again, to this year's awardees! To look back on past award winners, click here.
News Filters:
---