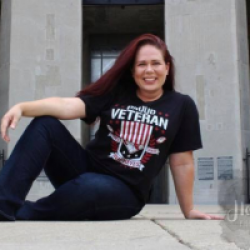 Gretchen Klingler, a third-year student majoring in cultural anthropology and Arabic, and Ohio State's first undergraduate to be named a Tillman Military Scholar, has been selected to attend the Student Veterans of America Leadership Institute, hosted by the Student Veterans of America, October 19-22, at the George W. Bush Presidential Center in Dallas. Klingler, who is president of the Ohio State Vets 4 Vets, the student chapter of Student Veterans of America, will join an elite group for an intensive leadership training designed for student veterans who have been identified as leaders in the 21st century.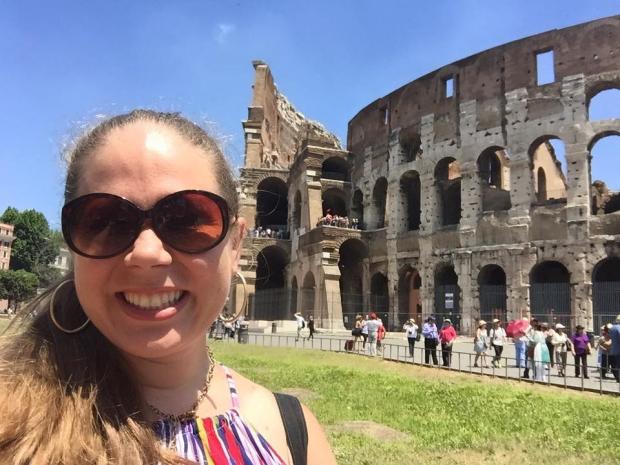 A first-generation Buckeye from West Liberty, Ohio, Klingler served six years in the Air Force as a tactical systems operator; she deployed twice, once to Afghanistan and again to Djibouti and Iraq. When Klingler arrived at Ohio State in fall 2015, she immediately became involved in the veteran community because she wanted to plug into a group of people who could directly relate to her experiences. And, equally important, she wanted to be involved in and contribute to the university community. She joined Vets 4 Vets and quickly became president of the organization.
"Being a part of the veteran community at Ohio State is very important to me," Klingler said, "because it means I don't have to leave a part of my life behind or forget my experiences that have brought me here." "I also want to devote my energies to making sure that other military and veteran students are welcomed and have a fluid transition out of the military and into college life."
In 2017, Klingler was selected for Ohio State's first Veteran and Military Student of the Year award in recognition of her work on behalf of veteran students.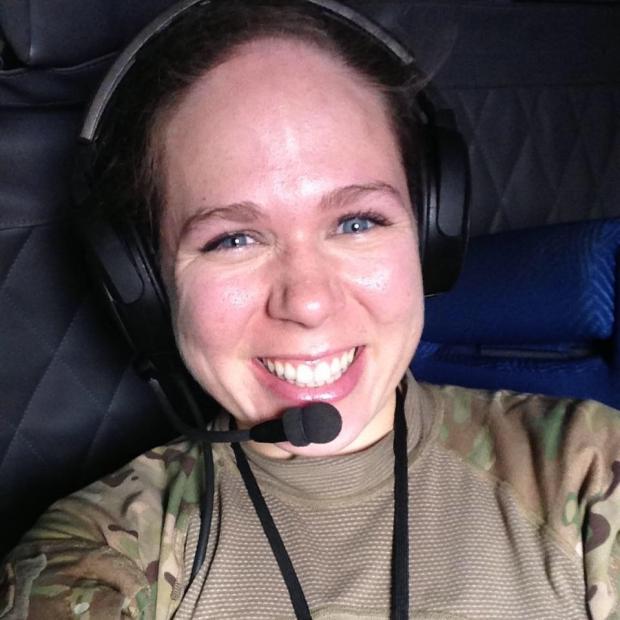 "To me, this award means that our veterans and military members at Ohio State are connecting, growing and thriving both during and after their service to our country, and I have been honored to be a part of that success," said Klingler. "However, this award could not have been developed without a number of deserving veterans to be nominated for it, which says so much about our student veterans and the ways in which Ohio State supports our success."
Klingler, who has a minor in women's, gender and sexuality studies, is an American citizenship instructor with the Ethiopian Tewahedo Social Services, in Columbus, where she works with immigrants and refugees from Iraq and Syria preparing for the U.S. Citizenship test. She also studies the lives of immigrating Iraqi women and their daily experiences with cultural expectations, religious misconceptions, animosity toward Muslim-Americans and a growing global sense of xenophobia towards foreigners worldwide, especially those from the Middle East. Klingler is currently conducting research on Iraqi women through Ohio State's Global Mobility Project. Anthropology Professor Jeff Cohen is her mentor.
"My current career goal is to obtain a PhD in cultural anthropology or a related field," said Klingler. "I would like to use my experience to educate others on human interaction and the human experience, to work in resettlement and adjustment of immigrant and refugee populations." Klingler will graduate in spring 2019.