June 5, 2019
Dr. Cohen visits SCUN, signs memo of understanding
Image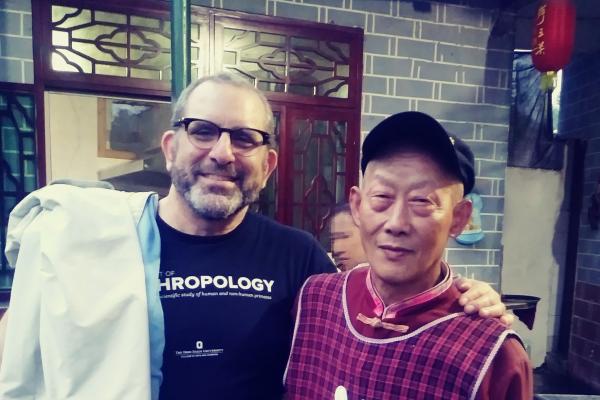 Description
In May 2019, Dr. Jeffrey Cohen traveled to the South Central University for Nationalities (SCUN) in Wuhan, Hubei province, China. During his trip, Dr. Cohen signed a memo of understanding between SCUN's school of ethnology and sociology and The Ohio State University department of anthropology. Dr. Cohen became an official member of their faculty to work with graduate students.
As part of this trip, Dr. Cohen presented four lectures for the graduate program in ethnology and sociology, conducted three workshops, attended two Q&A sessions, as well as tutorials with graduate students.  During his stay, he also visited Tujia and Dong minority communities with SCUN to further develop a joint investigation of rural-urban migration.
Lecture topics included: economic anthropology; methodology and fieldwork; migration; and food anthropology. These explored how anthropologists approach production and include culture in their analyses (economics); how to conduct fieldwork and the challenges of ethnography (methodology and fieldwork); household models and insecurity and internal migration in China (migration); and the relationship between food choices and food security during National holidays (food anthropology). The workshops included SCUN faculty and focused on how best tocoordinate research between OSU and SCUN as well as  the challenges of teaching anthropology in the US and China.
The Department of Anthropology is excited to continue to build our relationship with SCUN after having hosted visiting scholar and SCUN Associate Professor Dr. Shengyu Pei last year. Please direct any questions or comments to Dr. Jeffrey Cohen at cohen.319@osu.edu.
For photos of Dr. Cohen's trip, please visit our Facebook or Instagram @OSUanthro. 
News Filters:
---