November 18, 2020
Dr. Jeff Cohen Publishes New Edited Volume on COVID-19 and Mobility
Image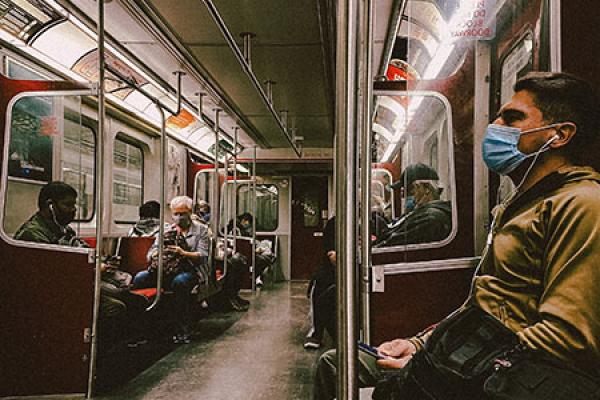 Description
With Ohio preparing to go into another round of COVID restrictions this week, we're reminded that while COVID-19 is a biological threat, it too is a social disease that spreads because of contact with others.

In their new edited volume, COVID-19 and Migration: Understanding the Pandemic and Human Mobility, Drs. Ibrahim Sirkeci and our very own Jeff Cohen curate an exploration into how understanding human movement is key to shaping policy and predicting the trajectory of its spread. Read their full book description below and learn more about their book here.
"The COVID-19 pandemic has disrupted every domain of life. Migration and human mobility in general are not exceptions. Since March 2020, researchers, policy makers and many others have channelled their efforts to understand this new coronavirus, its impact and prospects. Many scholars were thinking and writing on the pandemic from its onset and many blog essays quickly appeared. One of the earliest peer-reviewed research articles Sirkeci and Yucesahin (2020) is reproduced here. This article and its focus on mobility and travel data showed that it was possible to predict the spatial spread and concentration of COVID-19 cases. Not only was this finding crucial to developing appropriate policies and strategies to counter the spread of the virus, it reminded us that the pandemic is a social disease and not simply a biological threat. The contributions in this book should be considered in this regard tackling the social and policy aspects as we leave the biological and medical side to the experts."

Photo by Victoria Rokita on Unsplash.
News Filters:
---