May 14, 2019
Dr. Kawa receives Wenner Gren Grant
Image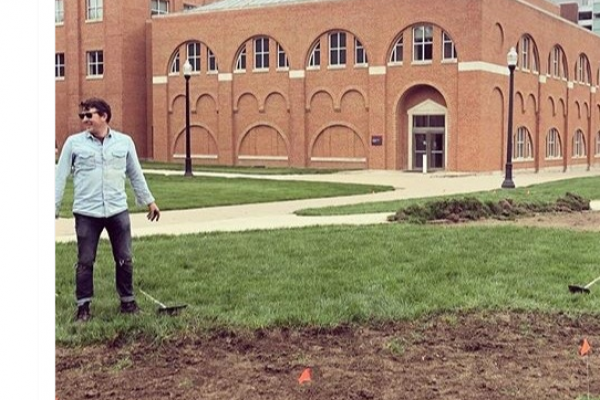 Description
The Department of Anthropology is excited to congratulate Dr. Nick Kawa on his receipt of a Post-PhD Research Grant from the Wenner Gren Foundation. These grants are awarded bi-annually to individuals with a PhD to support their research projects. The Foundation notes that they use these grants to support "research that demonstrates a clear link to anthropological theory and debates, and promises to make a solid contribution to advancing these ideas" (wennergren.org).
Dr. Kawa received the grant for his project "Waste or Resource? The Contested Use of Human Excrement in American Agriculture."  Dr. Kawa notes that before industrialization, human excrement was commonly used as a resource for agricultural fertilization. This changed after the hydraulic sanitation system became standardized, and human excrement was instead channeled into waterways rather than being reincorporated as fertilizer. Currently, efforts are being made to transform human waste into an agricultural resource again – largely through the use of treated sanitation sludge –  although not without controversy.
Dr. Kawa's project asks two main questions: (1) "How do sensorial experiences and concerns over 'nuisance odors' shape the acceptability of these resources for users and their communities?" and (2) "How do perceived safety threats associated with human excreta – and the diversity of chemical compounds directed into sanitation systems – further complicate their use as an agricultural fertilizer?"
To explore this, Dr. Kawa will conduct ethnographic investigations into the agricultural use of treated sanitation sludge, also known as biosolids, in two regions of the American Midwest. Wastewater treatment workers, farmers, gardeners, and community activists will be interviewed to understand their responses to concerns over odors and industrial chemical compounds that are often cited as barriers to biosolids adoption.
To see how biosolids function as an agricultural fertilizer, be sure to stop by the Smith Lab 18th Avenue entrance, alongside the 18th Avenue Library, where Dr. Kawa and students are planting a small field with over 15 varieties of maize, fertilized by a locally sourced biosolids compost known as Com-Til.
For any questions, please contact  Dr. Kawa at kawa.5@osu.edu
News Filters:
---