May 6, 2020
Dr. Piperata Guest Speaker for ASC Virtual Sendoff
Image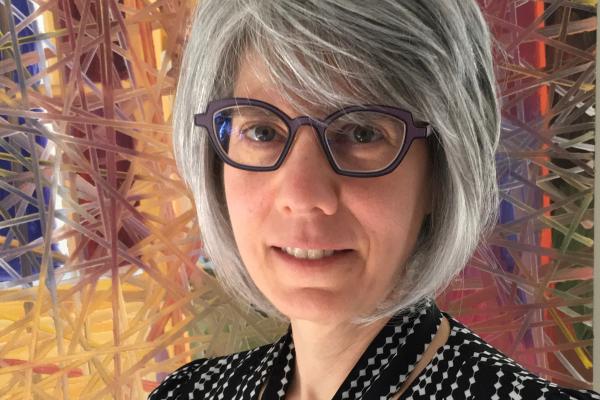 Description
On Saturday, May 2, The College of Arts and Sciences at The Ohio State University hosted a virtual send off to commemorate and honor the Class of 2020 and their achievements. Dr. Barbara Piperata, biological anthropologist, was one of two guest speakers to present a speech to the graduates. Her message was one of encouragement and hope, reminding students of the importance of leaving your comfort zone into uncharted territories, as she did during her first field school in Nicaragua, which subsequently gave her the confidence to pursue her PhD. Piperata tell us that, 
Moving outside our comfort zone provides us the experiences we need to realize our enormous adaptive capacity. To flex our adaptive muscle. It is outside our comfort zone that we learn to take risks and overcome our fear of failure. It builds confidence, it serves as the stimulus for creativity, innovation, growth, and change. It is practice for the continual challenges we will face in life. 
Indeed, celebrating virtually is a "testament to our adaptive capacity," Piperata states, also reminding students that, "It is okay to feel disappointed about being ale to celebrate as we normally would and to be anxious about the future." As she concludes, Piperata says,
I hope Ohio State provided you with ample opportunities--whether nudged, pushed, or shoved, or volunteered--to participate in being outside of your comfort zone.  To take risks and to fail. In fact, I hope all of you took risks and failed numerous times and failed numerous times and in numerous ways, because it was your response to such failures that makes your presence here today indicative of your adaptability. Your flexibility. Your mettle, and your potential. As a graduate of Ohio State, you are part of a privileged minority. Only 35% of people in the United States have a bachelor's degree, and less than 2% have a PhD. To earn these degrees, you amassed skills and knowledge. You know what they say: "Knowledge is power." And the Peter Parker Principal dictates that with great power comes great responsibility.
We hope Dr. Piperata's message brings you encouragement and hope for the future. Congratulations to all graduates of the Class of 2020!
For a full list of our graduates, click here.  The full video of Dr. Piperata's speech is available below (beginning at 18:27). You can also view the sendoff from The Department of Anthropology chair, Dr. Kris Gremillion, and director of undergraduate studies, Dr. Debbie Guatelli-Steinberg (beginning at 26:40). 
News Filters:
---