April 5, 2019
A House of Mirrors: Migration and its Reflection
Image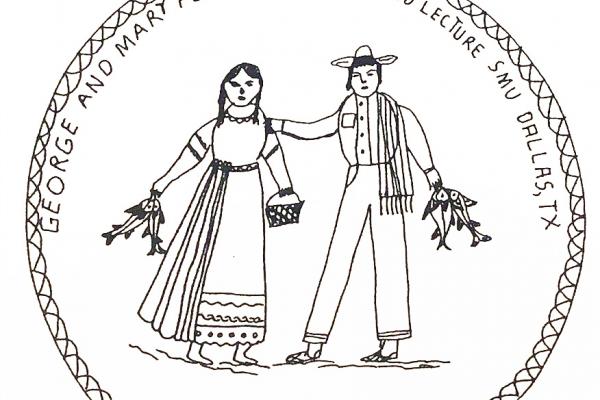 Description
Dr. Jeffrey Cohen presented his lecture "A House of Mirrors: Migration and Its Reflection" at the Twentieth Annual George and Mary Foster Distinguished Lecture in Cultural Anthropology, March 4, 2019, Southern Methodist University (SMU). This lecture series honors George McClelland Foster (1913–2006) and Mary LeCron Foster (1914–2001) whose work contributed to the growth of anthropology and linguistics for more than 50 years. As an invited speaker for this prestigious symposium, Dr. Cohen's lecture adds to a series of other great anthropologists, including Leith Mullings (City University New York), Lisa Rofel (University of California, Santa Cruz), Joseph Dumit (University of California, Davis), Kendall Blanchard (Georgia Southwestern State University), and Setha Low (City University of New York).
Dr. Cohen's research focuses on migration, development, and nutrition. For over twenty years, he has studied migration from indigenous communities in Oaxaca, Mexico to the U.S. His research has been supported by both the National Science Foundation and the National Geographic Society. His most recent book, Eating Soup without a Spoon: Anthropological Theory and Method in the Real World  builds upon Dr. Cohen's fieldwork in Oaxaca to explore the dynamic links between theory making and methodology.
For his lecture at SMU, Dr. Cohen examined the debates surrounding global migration and the refugee crisis, where open-mindedness and xenophobia are pitted against one another. Open-mindedness highlights acceptance and tolerance, whereas xenophobia emphasizes fear. Dr. Cohen asked the question, "How are we to make sense of these competing positions," arguing that the migration debate has "created a house of mirrors, reflecting the position of whomever is speaking rather than the lives of movers or the challenges that confront refugees." In his talk, Dr. Cohen shared data on migration and the voices of migrants from Mexico and Central Asia, refugees from Syria, and Turks living in Germany to define the human nature of mobility, and explore how movers adapt to challenges of security and insecurity at points of origin and destination.
For more questions or comments, please email Dr. Jeffrey Cohen at cohen.319@osu.edu.
*note: The image used is from the lecutre program, credited to SMU
News Filters:
---