November 27, 2018
Real Life "Bones": Applying Forensic Anthropology to Real Cases
Image
Image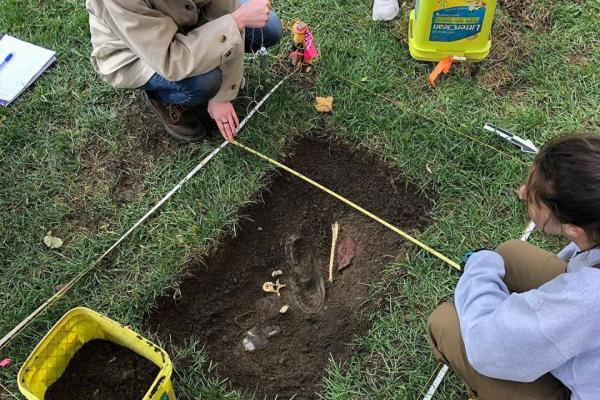 Description
Forensic Anthropology. Made popular in pop culture by the hit television drama, "Bones," this subfield of anthropology specializes in the examination of human remains in a medicolegal setting, ranging from criminal cases to mass disasters. Forensic anthropologists are trained in using archaeological techniques to recover remains.  After the remains are recovered, forensic anthropologists analyze them to provide a biological profile, or an approximate description of a person, including an estimation of age range, biological sex, stature, and ancestry, along with any evidence of trauma or pathology associated with their life or death.
 At The Ohio State University, the Department of Anthropology offers our services in the form of the Forensic Anthropology Case Team (FACT), to any law enforcement agencies (LEA).  FACT is composed of  experienced faculty and graduate student volunteers, along with undergraduate students when appropriate.  We deal with all kinds of cases. Examples include identifying whether or not a bone is human (some bear bones, for instance, look eerily human!) or surveying and recovering remains and building a biological profile.
Recently, members from FACT aided in the recovery of remains found near Big Walnut Creek (November 12, 2018).  ABC News reported on the case, noting that the body was found alongside the river and covered by leaves.
If you are a government or law agency and are seeking advice on a case, please contact Dr. Jules Angel: angel.29@osu.edu
If you are an undergraduate student interested in forensic anthropology, check out our forensic science minor. 
(Note: The cover image shows a mock-excavation from our ANTHROP5686 course, where students are able to excavate a "grave" with plaster casts of bones, clothing, and other "evidence," right outside our building.) 
News Filters:
---