November 13, 2020
Ryan Goeckner Participates in Pipelines and Native Health Panel
Image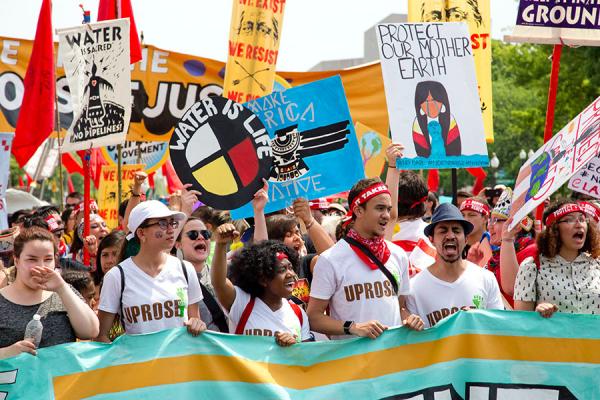 Description
On November 12, doctoral student Ryan Goeckner participated in a panel discussion hosted by the Office of Multicultural Affairs at Lehigh University. Along with the rest of the panel, he discussed the role and status of pipeline infrastructure projects in relationship to Native health outcomes, including the epidemic of Missing and Murdered Indigenous Women and Girls, and questions of environmental justice.
As part of the Office's recognition of Native American Heritage Month, they invited team members from the newly established Institute for Indigenous Studies, one of the primary partners of the American Indian Health Research and Education Alliance, to discuss the broad impacts of fossil fuel infrastructure in Indigenous communities in North America.
The panel also included the Institute's co-directors, Drs. Sean and Chris Daley as well as fellow institute members, Jordyn Gunville, River Gunville, Jason Hale, Charley Lewis, and Joe Pacheco. You can listen to the full discussion here.
News Filters:
---