October 23, 2019
Under Graduate Mentoring Event a Success
Image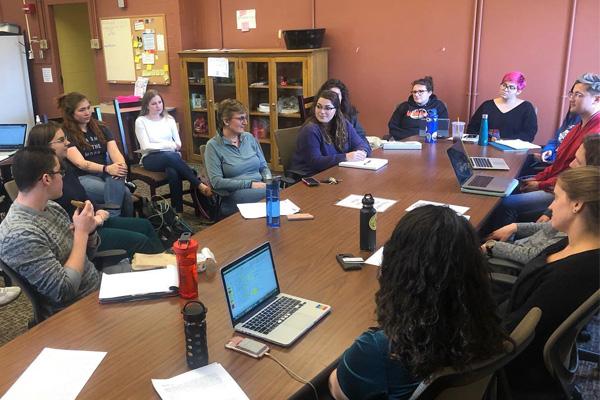 Description
Yesterday's undergraduate mentoring event, "Applying to Graduate School" was a great success! Five graduate students; Dr. Field, chair of the Graduate Studies Committee; and Mackie O'Hara and Mark Moritz, representatives of the Mentoring Committee formed a panel for thirteen undergraduates. During the first hour, the panel discussed the process of applying to graduate school and answered questions from the undergraduates. For the final half hour, the undergraduates met in small groups with a graduate student to go over applications and ask additional questions.
Topics covered included: funding, applications, finding an advisor, finding your fit at a university, letters of recommendation, writing personal statements, and building research experience.
On Thursday, the Mentoring Committee will host an event for graduate students, "Applying to Academic Jobs." This event (11am-12:45, Smith Lab 4180) will include a panel of three recent faculty members, who will assist graduate students with the job application process, including CVs, cover letters, teaching statements, and diversity statements.
Have an idea for a mentoring event you'd like to see? We'd love to hear from you!
News Filters:
---