Image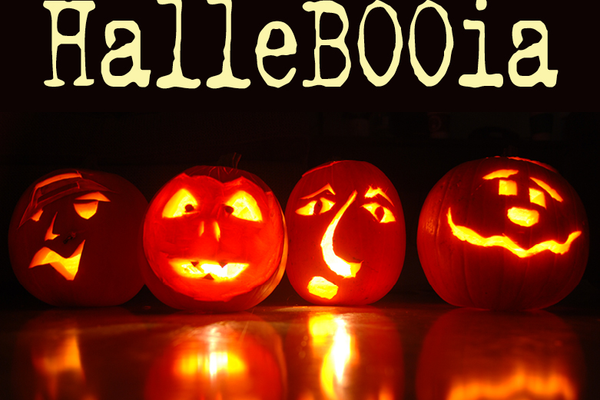 October 28, 2022
8:00PM - 9:30PM
Location
Weigel Auditorium
Date Range
Add to Calendar
2022-10-28 19:00:00
2022-10-28 20:30:00
HalleBOOia!: A Halloweeen Concert
The OSU School of Music hosts their 28th annual Halloween concert featuring student vocalists and instrumentalists performing a variety of musical styles — from movie and TV themes to contemporary pop, folk, classical music spoofs and more. And the costumes — don't forget the costumes! Alexandra Tuggle, a PhD candidate in the Department of Anthropology, will playing the violin in the OSU Community Orchestra and we will be playing the overture to the Orpheus in the Underworld opera GETTING HERE While the new building for Theatre, Film and Media Arts remains under construction, the North side of the Timashev Music Building remains closed.  Park in the Ohio Union South Garage (open to visitors 24/7), walk North along College Rd. to enter the South doors of the Timashev Music Building. Weigel Auditorium is located on the second floor at the far south end of the building. An open stairway located just inside the south doors leads to the hall. If an elevator is needed, walk through the Music Commons, behind the open stairway to the back hallway. Follow the hallway through the double doors to the elevator. Driving and Parking Instructions 
Weigel Auditorium
OSU ASC Drupal 8
ascwebservices@osu.edu
America/New_York
public
Date Range
Add to Calendar
2022-10-28 20:00:00
2022-10-28 21:30:00
HalleBOOia!: A Halloweeen Concert
The OSU School of Music hosts their 28th annual Halloween concert featuring student vocalists and instrumentalists performing a variety of musical styles — from movie and TV themes to contemporary pop, folk, classical music spoofs and more. And the costumes — don't forget the costumes! Alexandra Tuggle, a PhD candidate in the Department of Anthropology, will playing the violin in the OSU Community Orchestra and we will be playing the overture to the Orpheus in the Underworld opera GETTING HERE While the new building for Theatre, Film and Media Arts remains under construction, the North side of the Timashev Music Building remains closed.  Park in the Ohio Union South Garage (open to visitors 24/7), walk North along College Rd. to enter the South doors of the Timashev Music Building. Weigel Auditorium is located on the second floor at the far south end of the building. An open stairway located just inside the south doors leads to the hall. If an elevator is needed, walk through the Music Commons, behind the open stairway to the back hallway. Follow the hallway through the double doors to the elevator. Driving and Parking Instructions 
Weigel Auditorium
Department of Anthropology
anthropology@osu.edu
America/New_York
public
Description
The OSU School of Music hosts their 28th annual Halloween concert featuring student vocalists and instrumentalists performing a variety of musical styles — from movie and TV themes to contemporary pop, folk, classical music spoofs and more. And the costumes — don't forget the costumes!
Alexandra Tuggle, a PhD candidate in the Department of Anthropology, will playing the violin in the OSU Community Orchestra and we will be playing the overture to the Orpheus in the Underworld opera
---
GETTING HERE
While the new building for Theatre, Film and Media Arts remains under construction, the North side of the Timashev Music Building remains closed. 
Park in the Ohio Union South Garage (open to visitors 24/7), walk North along College Rd. to enter the South doors of the Timashev Music Building.
Weigel Auditorium is located on the second floor at the far south end of the building. An open stairway located just inside the south doors leads to the hall.
If an elevator is needed, walk through the Music Commons, behind the open stairway to the back hallway. Follow the hallway through the double doors to the elevator.
---