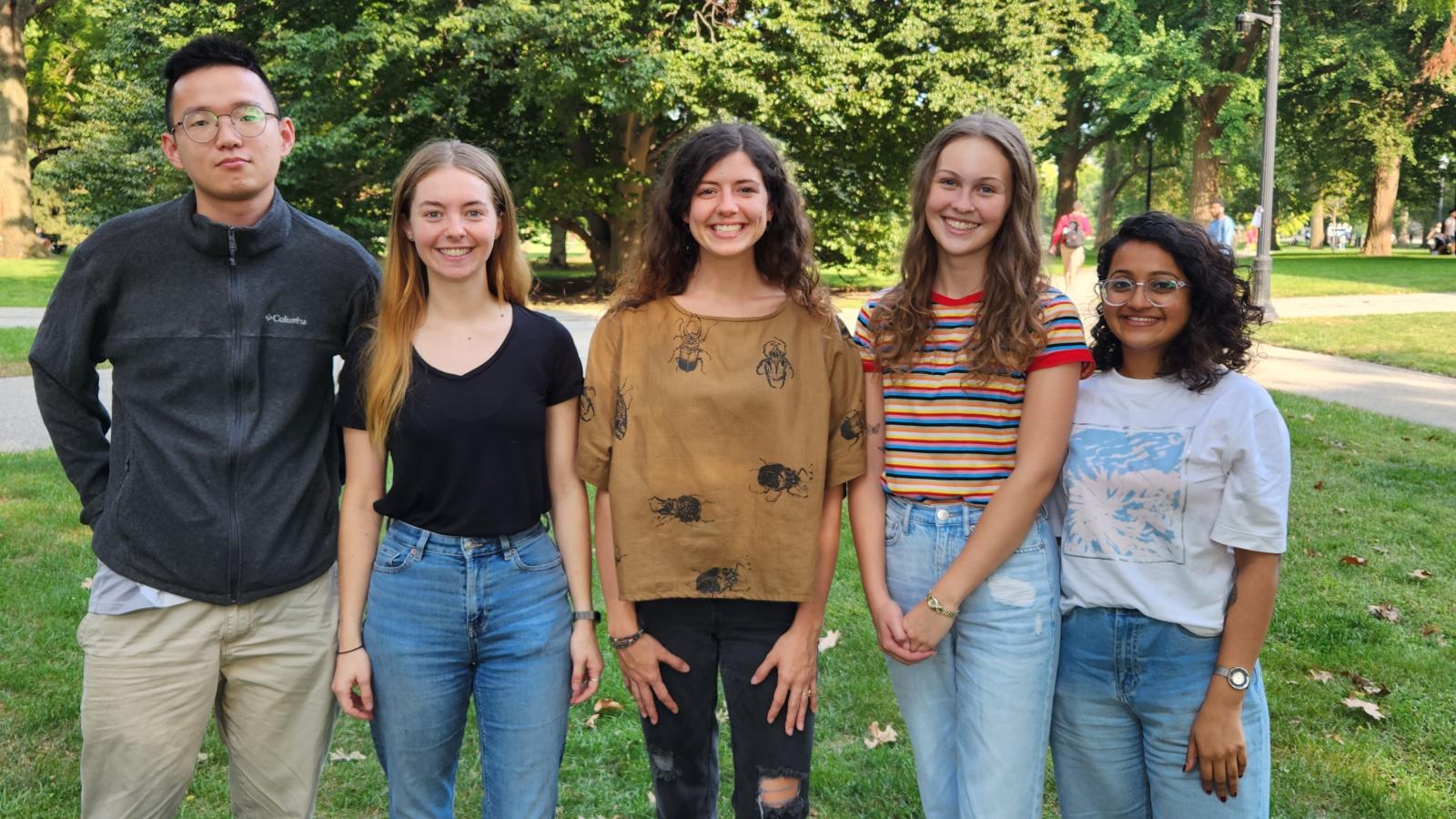 New Graduate Program in Anthropology
We redesigned our graduate program from the ground up. All students are admitted to the PhD program. We do not offer an MA program. Here are the most important highlights of our new program.
Cross-disciplinary and integrative: the new graduate program focuses on integrative and cross-disciplinary approaches in anthropology: biocultural approaches to health, human evolutionary history, and ecology and society
Research oriented: research training is an integral part of the program with courses in research design, grant writing, communicating anthropology, and a workshop on data collection and analysis methods.
Professional development: the hidden curriculum is not hidden in our program – mentoring and professional development are integrated in the program.
Communities of practice: join one or more of the intellectual communities in the department that focus on social-ecological systems, human evolutionary and adaptive studies, human biology, human complexity, and others.
Training by experts: faculty are involved in innovative, collaborative, and interdisciplinary research projects funded by the National Science Foundation, Wenner-Gren Foundation, and other granting agencies.
Careers in / with anthropology: The new program prepares students for academic and non-academic careers. Our department has a strong record of placement in degree-appropriate positions.
Streamlined curriculum: Completion of the program in five (to six) years – two years of training in courses, seminars, and workshops and three (or four) years of dissertation research.
Fully funded: Graduate training is fully funded. Generally, our students have one or two years of funding from university fellowships and five years of support from graduate teaching positions.
Requirements: students with BA/BS and MA/MS degrees are eligible to apply to our PhD program. We do not require a GRE and the minimum GPA is 3.0.
PhD program. All students accepted to the graduate program are accepted to the PhD program, but students may opt to earn a master's degree as a terminal degree at Ohio State, or as a degree on the way to earning the PhD in our or another program.
If you have additional questions about applying to the program contact us at palazzo.66@osu.edu.
Graduate Application Guidelines