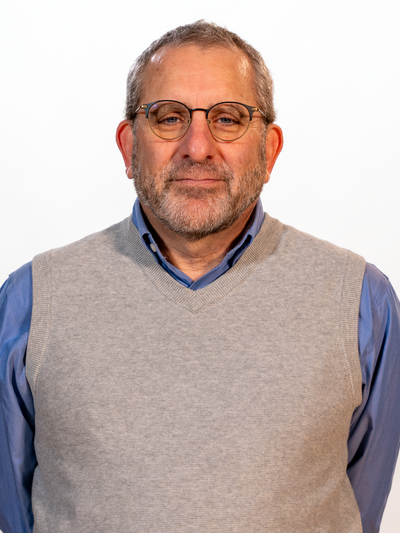 Jeffrey Cohen
Professor
He/his/him
4022 Smith Laboratory
174 W. 18th Ave.
Columbus, OH 43210
Dr. Cohen's research focuses on three areas: migration, development and nutrition.  Since the early 1990s he as studied the impact, structure and outcome of migration from indigenous communities in Oaxaca, Mexico to the US with support from the National Science Foundation.   He has also conducted comparative research on Mexican, Dominican and Turkish migration.  His work on traditional foods, nutrition and migration was supported by the National Geographic Society.  In addition to ongoing work in Oaxaca, he is currently studying the migration of Mexicans to Columbus.
Research:
Social Justice Program, Bridging the Digital Divide: A Collaborative Exploration of the Bhutanese Community Response to Covid-19, 2020.
National Science Foundation, Household Producer Effects of Rural Diet Transformation, BCS award 1918324, 2019.
The Transnational Research Laboratory
Awards:
Fulbright Specialist Program, 2022-2025.
Community-Engaged Scholar, Office of Outreach and Engagement, Ohio State University 2022.
Social and Behavioral Sciences Diversity Enhancement Award, College of Arts and Sciences, Ohio State University, 2015.
Publications:
Exploring the digital divide among the Bhutanese Refugee Community during COVID-19: Engaged Research in Action. Jeffrey H. Cohen, Arati Maleku, Sudarshan Pyakurel, Taku Suzuki, Shambika Raut and Francisco Alejandro Montiel Ishino. International Journal of Environmental Research and Public Health, 2022, 19, 24, 16854. https://doi.org/10.3390/ijerph192416854
Echoes of Colour Discrimination in Refugee Protection Regime: the Experience of Africans Fleeing the Russia-Ukrainian War. Oyebamiji, Sunday Israel, Olumide Oyewole Oyebade, Jeffrey H. Cohen and David Okechukwu Abraham. Migration Letters, 19 (5): 695-776, 2022. https://doi.org/10.33182/ml.v19i5.2776.
The Handbook of Culture and Migration. Cohen, Jeffrey H. and Ibrahim Sirkeci, editors. London: Edward Elgar Press, 2021.
COVID-19 and Migration: Understanding the Pandemic and Human Mobility. Sirkeci, Ibrahim and Jeffrey H. Cohen, editors. London: Transnational Press, 2020.
Modelando el transnacionalismo: Nuevas Direcciones en Teorías de Migración. Cohen, Jeffrey H. and Paulette Schuster, Editors. London: Transnational Press, 2019.
Eating Soup without a Spoon: Anthropological Theory and Method in the Real World. Austin: University of Texas press, 2015.
Director, Food, Culture and Society Certificate
Current Graduate Students:
[pdf] - Some links on this page are to .pdf files which require the use of Adobe Acrobat Reader software to open them. If you do not have Reader, you may use the following link to Adobe to download it for free at: Adobe Acrobat Reader
People Filters: