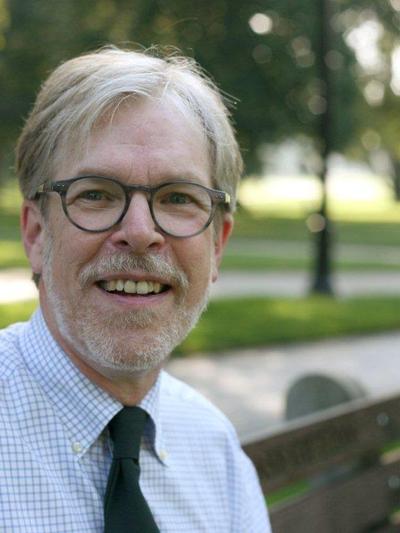 Clark Spencer Larsen
Distinguished University Professor
053 Journalism Building
242 W 18th Ave.
Columbus, OH 43210

I am a biological anthropologist primarily interested in the history of the human condition, viewed from the perspective of health, quality of life, adaptation, and lifestyle during the last 10,000 years of human evolution. I have spent most of my professional career directing the La Florida Bioarchaeology Project, involving the collaboration of scientists from the United States and elsewhere.  Central to this work is a collaborative investigation on native societies (with David Hurst Thomas, American Museum of Natural History) on St. Catherines Island, Georgia, tracking adaptive trends.  Methods of analysis include biomechanics, paleopathology, dietary reconstruction (stable isotope analysis, tooth microwear). A popular account of the project is presented in Skeletons in our Closet: Revealing Our Past Through Bioarchaeology (Princeton University Press, 2000).   I co-direct (with Christopher Knüsel, University of Bordeaux) the bioarchaeology research at Çatalhöyük (Turkey), a large Neolithic settlement.   This enormous site is providing the opportunity to test hypotheses about the impact of urbanization, population agglomeration, and increased commitment to agriculture on health and quality of life.  The project is a part of an international archaeological research program directed by Ian Hodder (Stanford University).  I am also involved in the Global History of Health Project.  Results of the study of 18,000 skeletons from across Europea reveal significant changes in health and lifestyle, with results presented in The Backbone of Europe: Health, Diet, Work and Violence over Two Millennia (Richard H. Steckel, Clark Spencer Larsen, Charlotte A. Roberts, and Joerg Baten, editors, Cambridge University Press, 2019).
I am the author of Our Origins: Discovering Physical Anthropology, now in its fifth edition (W.W. Norton), and Bioarchaeology: Interpreting Behavior from the Human Skeleton, in its second edition (Cambridge University Press).  
I am a committed teacher, at all levels of university education, from newly-matriculating freshman to Ph.D. candidates.  Many of these students work on class, independent study, thesis, and dissertation projects in the Bioarchaeology Research Laboratory on the Ohio State University campus.  I currently teach Human Osteology, Bioarchaeology, and various formal and informal seminars.   
Clark Larsen's research podcast: https://soundcloud.com/voices_arts_sciences/clark-larsen/s-qlFze
Current Graduate Students
Malorie Albee
Barbara Betz (co-advisor with Debbie Guatelli-Steinberg)
Emma Brzezinski (co-advisor with Amanda Agnew)
Rebecca Mayus (co-advisor with Amanda Agnew)
Leigh Oldershaw (co-advisor with Debbie Guatelli-Steinberg)
Brian Padgett
Kendra Weinrich
 
Some links on this page are to .pdf files, which require the use of Adobe Acrobat Reader software to open them. If you do not have Reader, you may use the following link to Adobe to download it for free at: Adobe Acrobat Reader
Bioarchaeology Research Laboratory
People Filters: