November 3, 2019
Dr. Juno Parreñas receives 2019 Michelle Z Rosaldo Book Prize Award
Image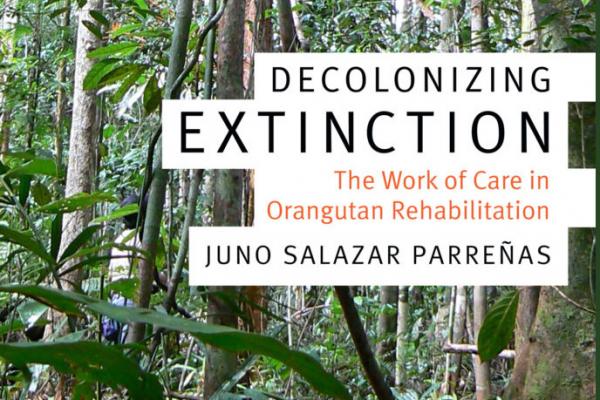 Description
Congratulations to Dr. Juno Parreñas, Assistant Professor in the Department of Women's Gender, and Sexuality Studies, and Department of Anthropology affiliate, who has been awarded the 2019 Michelle Z Rosaldo Book Prize for her book, Decolonizing Extinction: The Work of Care in Orangutan Rehabilitation. This prestigious award is bestowed by the American Anthropological Association's Association for Feminist Anthropology, and is named for a pioneer in feminist anthropology.
The AFA comments,
"At a global moment of environmental crises and family separations, Parreñas presents an account of care and hope in the face of extinction. Situated in rehabilitation centers for traumatized and endangered orangutans in Sarawak, Malaysia, Decolonizing Extinction courageously calls for creative approaches to bio-cultural scholarship by asking how feminist analyses of violence might offer humane alternatives to the "palliative care" the species currently receives due to deforestation and industrial agriculture. Parreñas's radically interdisciplinary and heartbreaking ethnography draws on primatology, queer theory, and archival history to argue that a feminist sense of welfare must include the possibility of pain and loss. In the spirit of Michelle Z. Rosaldo's own pioneering approach to expanding the canon of feminist scholarship, the Association for Feminist Anthropology applauds Parreñas for asking us to imagine the intellectual tools necessary to rethink what it means to be autonomous and dependent, to suffer and to care."
The book will be celebrated at the Annual AFA Business Meeting and Awards Ceremony in Vancouver, Saturday, November 23.
News Filters:
---