November 16, 2023
Undergraduate forensic anthropology major launches at Ohio State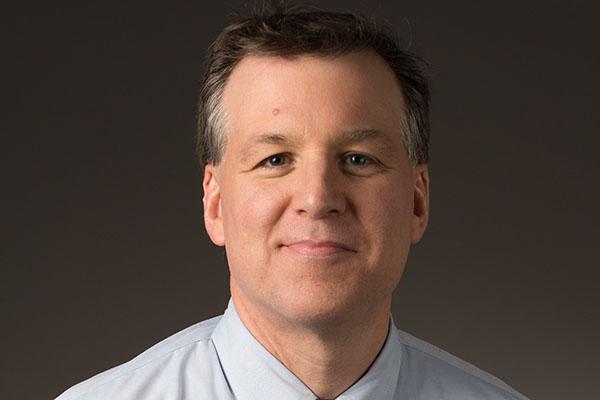 Program is first of its kind in the country
For podcast listeners in the United States, true crime is wildly popular. According to the Pew Research Center, 41% of listeners ages 18-29 listen to the genre. Pew also reported that it is the most common topic for top-ranked podcasts in the country.
Scott McGraw, chair of the Department of Anthropology at The Ohio State University, said his students regularly share their interest in the topic. Forensic anthropology is often a key feature in these stories.
"I can't tell you how many folks walk into my office and [talk about true crime]," he said. A common theme emerged: "'Are there additional courses I can take to build something that resembles a forensics anthropology major?'"
For years, McGraw said, the answer was no. As of this fall, however, 30 students are signed up for coursework that is part of the university's new major in forensic anthropology, the first of its kind in the country.
"Most places offer a forensic specialization as part of the anthropology major," he said. "But they don't have the resources to devote an entire major to it."
One of the resources available to students majoring in forensic anthropology is a new on-site forensics lab, which will open next year. The facility will allow students to work directly with human material, McGraw said.
"There will be autopsies and post-autopsy work like taking measurements to determine the identity of whomever owned these bones," he said. "There's nothing like working with an actual case to get folks excited. And the fact that it's right down the hall is going to be fabulous."
Hands-on instruction is the program's strongest selling point, McGraw said.
"It's an applied science major and unless you can actually go in and roll up your sleeves, put on gloves and interact with the material the way you will as a professional, what's the point?"
In addition to traditional coursework, students can take classes that focus on the criminal justice system and human rights. McGraw said these offerings will help students stay on top of developments in the field.
"We wanted to build in enough flexibility that would allow us to pivot in various directions," he said. "Integrating courses [from other departments] allows us to do that. There are applied elements that go way beyond the lab. For example, people may be called to be an expert witness, so we need to provide training in giving testimony."
Race is another topic students will explore in the major.
"There is a major controversy [in the field] with the concept of race," McGraw said. "Is race a biologically meaningful concept or it is a social construct? Are case reports necessarily biased if they include a racial designation?"
Students will also learn how to interact with law enforcement, physicians and, most importantly, family members of the deceased, McGraw said.
"We're building a state-of-the-art forensics lab down the hall. We've got 30 people signed up and expect to grow in the next years. We've got a job search going on to hire another forensic anthropologist. We've got ties with the medical examiner's office and folks at the College of Medicine. All the connections are there," he said. "We couldn't be more excited."
Read the complete news article by Franny Lazarus here
News Filters:
---